Objectives of the association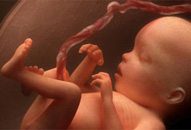 ◊ SAF Ocean Indien is the result of a work carried out since 1995 in Reunion Island in the Indian Ocean (Mauritius, Madagascar, Mayotte and Seychelles). This  has resulted in the creation of Réunisaf in 2001, recognized by the Ministry of Health (Prix Bien Traitance) and awarded by the Academy of Medicine to accompany these women isolated in their suffering and that has find refuge in alcoholism.
◊ SAF Ocean Indien is a new combination of 60 volunteers, from Reunion Island social and health professionals, sharing with 12 members of the Board of Directors the difficulties of families who have a disabled child which are the consequences of alcohol consumption during pregnancy, due to ignorance of the risks, difficulties in managing addiction …
The association aims to facilitate in the Indian Ocean, information, training, research, prevention, care and support of Fetal Alcohol Spectrum Disorder (FASD).
The association, in close collaboration with all concerned stakeholders :

National and regional health authorities, local authorities, medico-social professionals, professionals of culture, of education and justice, as well as all other institutions,associations, groups, trade unions working on this issue, aims to :

01. facilitate research and training
02. disseminate information
03. promote in the Indian Ocean the creation and the support of an information policy, of prevention, FASD care, taking into account the resources and diversity of people

The association also aims to facilitate partnerships with similar initiatives from other countries, outside the area of the Indian Ocean. The association pursues no profit.
The association consists of :
1. Founding members :
Those who created the Association and who, for the majority, have worked to reduce the risk of FAS children for over 10 years and active members
2. Honorary members :
Those who have rendered service to the association members and corresponding foreign personalities in their countries, contribute to the development of FASD.
3. Benefactors :
Those who provide financial support to the association on terms provided in the bylaws. The Board of Directors is composed of members representing the stakeholders of prévention, representative  of users and sympathizers